WIHS Investigators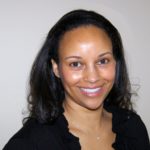 I am trained in Infectious Diseases and Epidemiology. I serve as the principal investigator at the DC WIHS, with our main goal being to expand knowledge about the effect of HIV on women. This transcends from the basic science and pathogenesis of HIV infection to co-morbidities, metabolic and cardiovascular complications, and long-term treatment outcomes. As HIV is a disease that is closely woven into the social and psychological states of those it affects, we also have a strong interest on the neurocognitive effects of HIV, as well the effect of social and structural dimensions of health and health care status on HIV-related outcomes. With the recent advances that highlight the importance of antiretrovirals not only for treatment but for prevention, we now have include HIV transmission dynamics in our research portfolio, from the molecular epidemiology of transmission and acquisition, to the behavioral elements that contribute to long term viral suppression and use of antiretrovirals for prevention. Through our continued relationship with our cohort of women, we strive to continue the legacy of our former Principal Investigator, Dr. Mary Young, to further our mission towards improved HIV treatment and prevention strategies to benefit women and their families.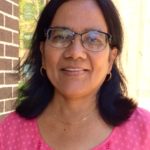 Lakshmi Goparaju, Ph.D.
Assistant Professor, Georgetown University Medical Center
Project Director, Women's Interagency HIV Study, Georgetown University Medical Center
Phone: 202-784-2687
Email: lg232@georgetown.edu
I have a PhD in Cultural Anthropology from Syracuse University, and an M.Phil. in social Medicine and Community Health, Jawaharlal Nehru University, New Delhi, India. My research expertise has focused on qualitative methods and mixed methods. My research interests include HIV risk behaviors, sexuality, reproductive health and gender. I have conducted research in the US, India, Ghana and Nigeria. I have also worked with international public health organizations in program planning, monitoring & evaluation of programs and capacity building in gender. In WIHS, I have conducted research on women's perspectives on men-on-down-low, aging with HIV, disclosure of HIV status, and alcohol consumption. I am currently looking at the use, knowledge and acceptance of biomedical technologies Pre-Exposure Prophylaxis (PrEP), Post-Exposure Prophylaxis (PEP), and Treatment as Prevention (TasP) for prevention of HIV infection among women.

Michael Plankey, Ph.D.
Associate Professor of Medicine, Georgetown University Medical Center, Department of Medicine
Phone: 202-784-2607
Email: mwp23@georgetown.edu
I am an infectious disease epidemiologist in the Department of Medicine, Division of Infectious Diseases at Georgetown University Medical Center. I am the Co-Investigator for Baltimore-Washington, DC site of the Multicenter AIDS Cohort Study (MACS) in collaboration with Johns Hopkins University Bloomberg School of Public Health and the Washington, DC Consortium of the WIHS at Georgetown University. I serve as the sole primary investigator funded by both cohorts. My research expertise has focused on the methodological approaches to analyze complex longitudinal data related to: (1) evaluation of behavioral, immunological and virological risk factors for hearing and balance loss among HIV-infected compared to HIV-uninfected men and women; (2) investigation of transient elastography and serum markers to determine the progression of liver disease among HIV/HCV mono-infected and co-infected men and women; (3) the syndemic production of social, psychological and behavioral risk factors and HIV health outcomes among sexual minority and race/ethnicity minority men and women; and (4) the intersection of recreational drug and prescription drug use for pain management among HIV-infected men and women.

Daniel Merenstein, M.D.
Associate Professor, Georgetown University Medical Center, Department of Medicine
Director of Research Programs
Phone: 202-687-2745
Email: djm23@georgetown.edu
The primary goal of my research is to provide answers to common clinical questions that lack evidence and improve patient care. As a natural extension of my clinical training in family practice, my research portfolio is varied. I conducted what is believed to be the first adult primary care clinical trial in acute rhinosinusitis in the United States. I have also conducted studies on overusage of diagnostic tests and examined ways to decrease antibiotic usage. I am currently conducting a U01 AT003600-01A1 that required collaborative work with the FDA for over a year to acquire investigational new drug (IND) approval. My lab has also lead six other RCTs in the last 6 years, enrolling and retaining over 1,400 participants. I have also lead microbiome research using HIV + and – women recruited from the WIHS. We evaluated the steady state of candida colonization of the oral and vaginal mucosa, finding that the percentage of participants that were positive for Candida species from both the oral and vaginal mucosa was higher in the HIV + than in the healthy control. I have extensive experience with following adverse events, supervising research personnel, overseeing large budgets, complying with regulatory issues and many other aspects of conducting a high quality study. I have been working with the WIHS databases for the last seven years, with a concentration on complementary and alternative modalities and the impact family plays on HIV.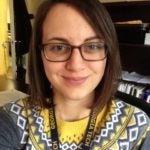 Katherine G. Michel, Ph.D. M.P.H.
Post-Doctoral Fellow, Georgetown University Medical Center, Department of Medicine
Phone: 202-784-2610
Email: kgm52@georgetown.edu
My research at WIHS has focused on the natural history of cervical intraepithelial neoplasia-2 in women living with HIV and the effects of the cervicovaginal microbiota on HIV trajectory. In my Immunology PhD at the University of Alabama at Birmingham, my research focused on the effects of hormonal contraception on the systemic and genital immune milieu. During my MPH in Global Epidemiology at Emory University, I conducted work on sexual minority health on college campuses, contraception and reproductive health care access in Atlanta, and couple's HIV testing in Zambia.

Mary Young, M.D.
Original Principal Investigator, WIHS
I was the Principal Investigator of the Washington DC Metropolitan Women's Interagency HIV Study (WIHS) and a member of the DC developmental CFAR where I assisted investigators transitioning to HIV research. I was a site investigator for the Georgetown University AIDS Clinical Trials Unit and was site PI on the past study of the HPV vaccine in HIV infected women. I have been involved in all of the major substudies of the WIHS and I was the site investigator for the WIHS related RO-1 clinical trial, Pharmacology for Hazardous Drinking in HIV-infected Women. I have experience both in clinical trials and in observational cohort studies. Additionally as former Chair of the Georgetown IRB, I brought expertise in issues related to the protection of human subjects and of regulatory issues related to the conduct of research. In my capacity at WIHS, I oversaw a research team of epidemiologists and biostatisticians to support affiliated proposals.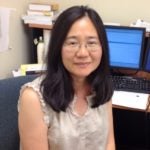 I graduated from Iowa State University with a Masters in Statistics. Before coming to WIHS, I worked for the Kansas Cancer Registry for three years. At WIHS, my role is to provide statistical support for HIV related research projects including sample size calculation, study design and statistical analysis plans for grant proposals. I perform data analysis and interpretation in addition to writing statistical results for scientific papers.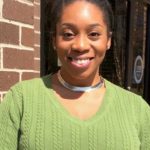 I received my MPH in Biostatistics and Epidemiology in 2011. I have been working at Georgetown WIHS as a Biostatistician and Research Associate under the direction of Dr. Michael Plankey since 2015. My responsibilities include data management for ongoing projects, quality control on clinical results, statistical analysis, and preparation of reports, tables and manuscripts. I also help coordinate sub-studies and all IRB related tasks.